TERROIR
Twenty hectares with ideal conditions to produce great wines
Casa de Laraias has 20 hectares of sustainably farmed vineyards spread over the family's six properties: Casa de Laraias, Pigaços, Fonte Murteira, Moreira de Baixo, Covas and Loureiro.
Over the years, the vineyards have been reconverted, with new management systems being adopted (single and double cordon) and the use of grape varieties recommended for the region, allowing for an increase in production and quality of the wines.
With a privileged location, Casa de Laraias has a microclimate influenced by the River Tâmega that is ideal for producing aromatic, fresh, fruity and balanced Vinho Verde wines. The vineyards are cultivated under an integrated protection regime, in total respect and balance with the biodiversity that exists on our properties.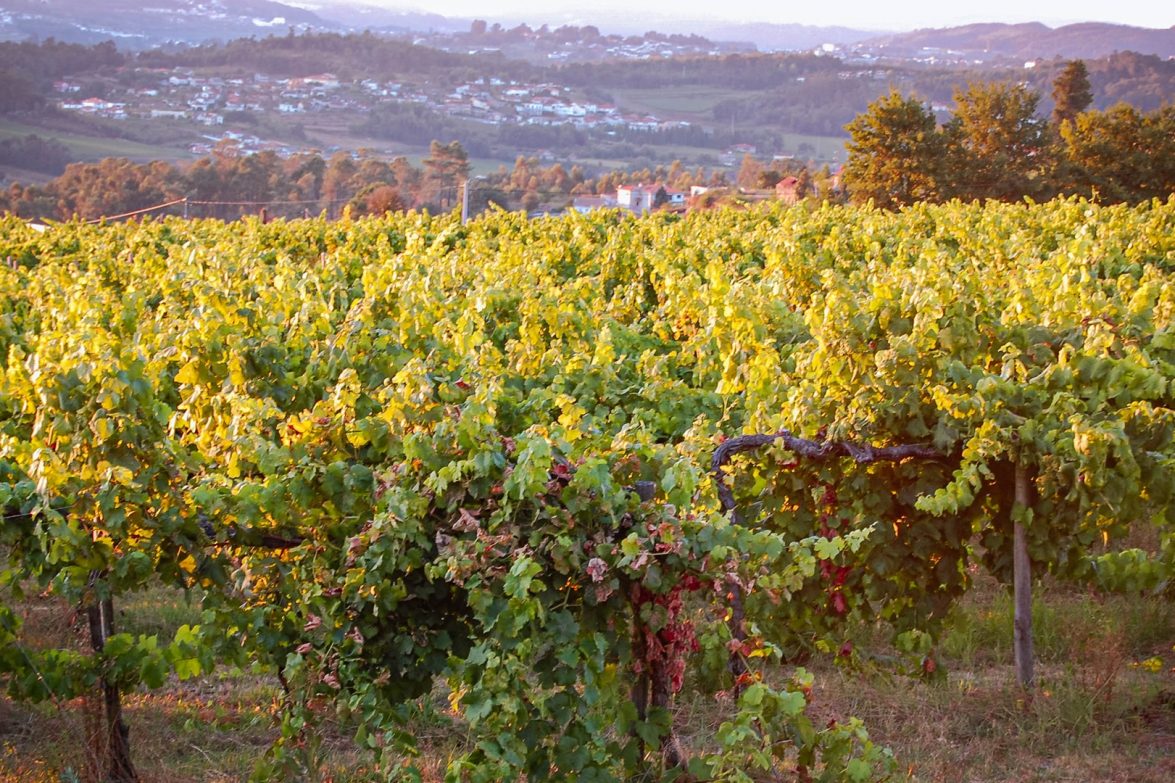 FROM THE VINEYARD TO THE WINE
The wines are produced solely and exclusively with grapes from our own vineyards, from varieties that are native to the region and grown in integrated production and certified by SATIVA, such as Pedernã (Arinto), Azal, Trajadura, Avesso, Alvarinho and Loureiro.
All the activities involved in wine production are rigorously carried out so that we can offer consumers quality, genuine Vinho Verde wines. The start of each harvest is estimated according to strict ripeness control and the grapes are picked by hand.
The grapes are carefully transported to the estate's winery, which is equipped with the most modern and appropriate equipment for producing quality wines. Once the grapes arrive, the winemaking process begins immediately. This is done using the "open spout" method, meaning that the fermentation of the must takes place after the grapes have been pressed and without the other elements that make up the bunch being present.
Once the winemaking process is complete, the wines rest in stainless steel vats for a few months and then bottled.